Same-day 24 hour dry cleaning
From $3
I was very impressed with the service I received. The app was easy to use and the communication was excellent.
Our same-day 24 hour dry cleaning services we can help with
Deep stain removal
Regular cleaning
Spring cleaning
Move out/in cleaning
Removing unfriendly odors
Soda removal
Chewing gum removal
Dust removal
Coffee removal
Blood removal
Ink removal
Crayon removal
Chocolate removal
Our same-day 24 hour cleaning process in Ang Mo Kio
Step 1
You tell us when to collect your items that need same-day cleaning
We might be able to collect it as soon as in 30 minutes
Schedule your pickup
Step 2
We look for stains and start manual stain removal
Step 3
We verify if the stains are in the process of being removed
Step 4
We wash the clothes with our special mix detergent
Step 5
We check again for the stains
Step 6
We start the drying, folding and ironing process
Step 7
We deliver the same-day-24-hr on a day/time of your convenience
What our customers say about our dry cleaning service
by 500,000+ Users
We are new to Abu Dhabi and were…
We are new to Abu Dhabi and were looking for a laundry service for my husband trousers and dress shirts. I found Laundryheap on the internet. The service was exceptional. The trousers were perfectly dry cleaned and the shirts were perfectly startched.
Norphesia
A fantastic convenience, high quality
I never was able to get my suits dry cleaned regularly enough before discovering Laundryheap. I order via the app and on some occasions they turn up with an hour and bring it back dry cleaned professionally within 24hrs. Amazing!
Michael
Quick Service
Needed a couple of items dry cleaned at short notice for a very special occasion. The clothes were returned as promised within 24 hours of pick up. Fast, friendly, efficient service.
Yvonne
flexible
1. Schedule your collection.
Plan your day with ease. Choose a collection and delivery time at your convenience.
Book online or with our mobile app
Weekend and evening slots available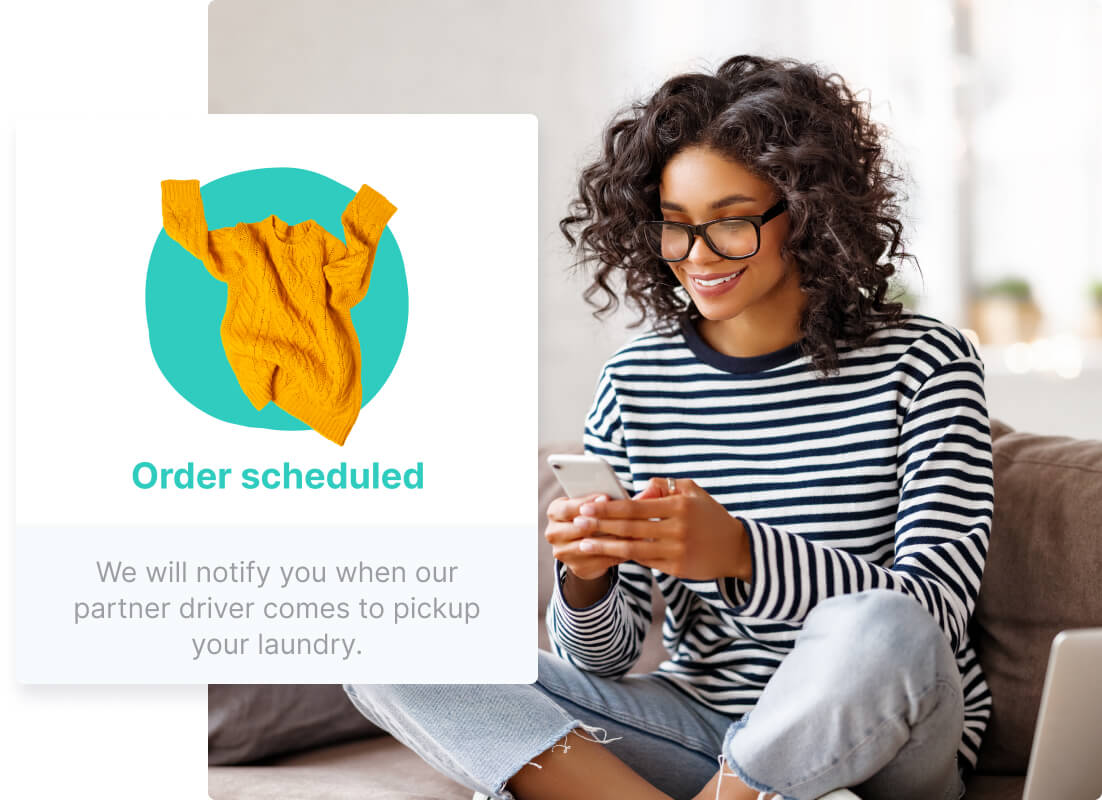 ---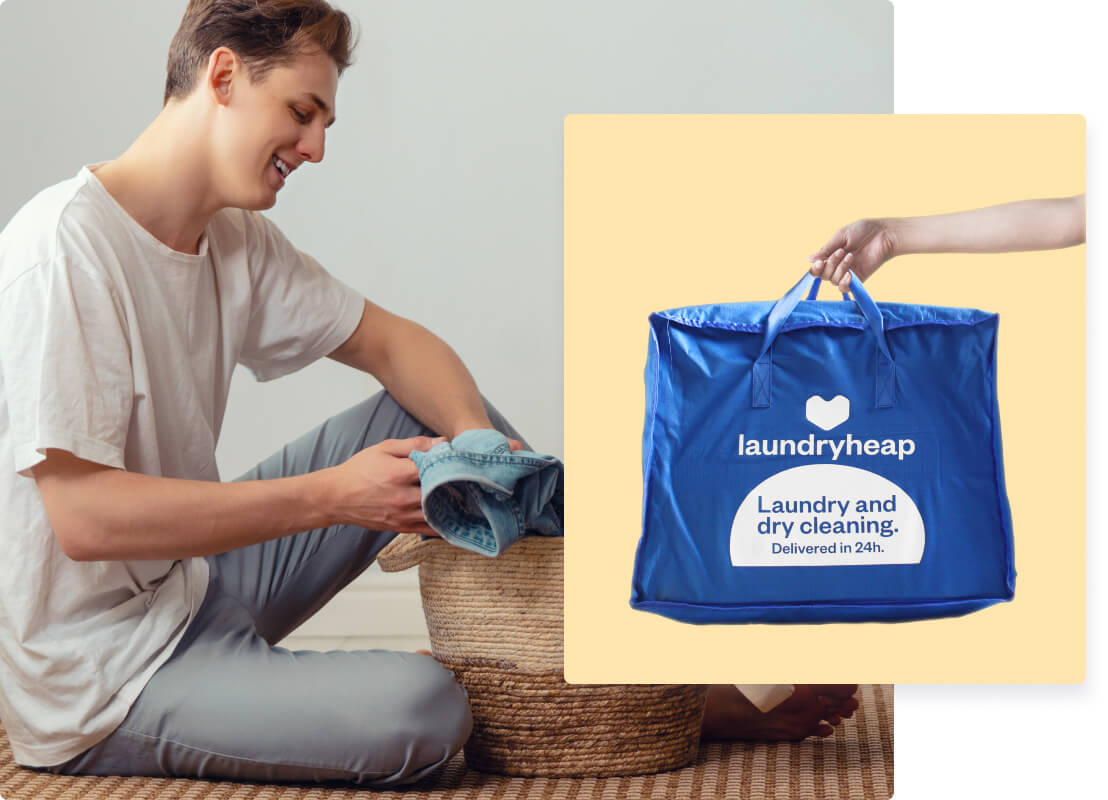 QUICK & EASY
2. Pack your laundry.
Pack your items in a disposable bag. Use one bag per service. Our driver will transfer them to reusable Laundryheap bags which you can keep for your next order.
Pack one bag per service
No need to count or weigh your items
---
transparent
3. Wait for our driver
You'll receive a notification when our driver is nearby. They will collect your bags and take them to your local cleaning facility.
Regular order updates
Live driver tracking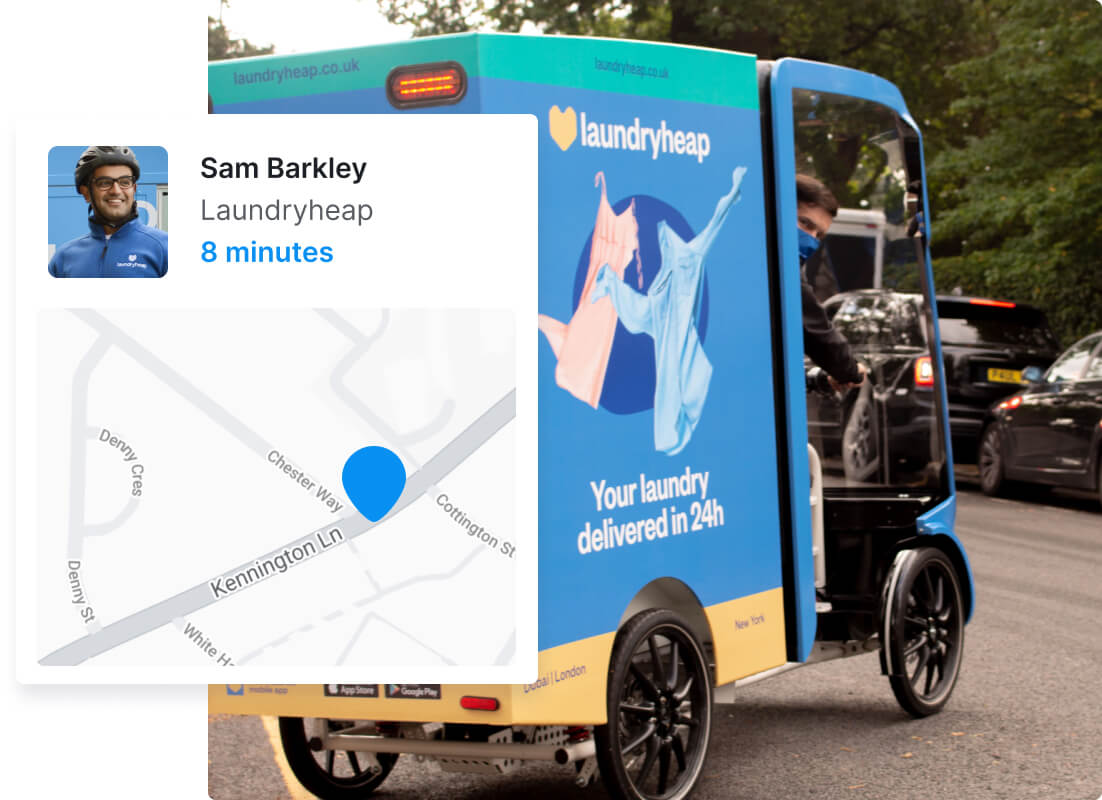 ---
CONVENIENT
4. Relax while we take care of your laundry
Your local partner facility will clean your items with utmost care. Our driver will then deliver them back to you whenever you like. You're in full control of your delivery and can always reschedule if not at home.
24h turnaround time
Real-time order status
Easy to reschedule
Too busy to carry your items to the cleaners?
Schedule a quick collection with 24h delivery.
Free same-day collection
Our driver picks up your dry cleaning in the same day. No additional fees.
Delivery in less than 24 hours
We collect, clean and deliver your laundry and dry cleaning in 24 hours.
Standard wash for just $31.9
Per load of 6kg - 30° machine wash and tumble dry.
FAQ - common same-day-24-hr dry cleaning questions
What is the turnaround time?
You will be happy to know that last month we have delivered 98.7% of all standard laundry and dry-cleaning within 24 hours. We will always do our best to let you know in time if you included items that require a longer time to process, or if there are any delivery changes in your order.
What services does Laundryheap provide?
Laundryheap provides different services.
Laundry service - the items of clothing are machine washed at 30 degrees and tumble dried at a medium temperature, then packed together.
Dry cleaning & ironed laundry - the items are processed individually, either dry cleaned or washed, then ironed and placed on hangers for you to wear immediately.
Ironing only - you can send us your clean clothes and we can iron them for you. Please have in mind that ironing will not remove all wrinkles if the clothes are extremely creased. If this is the case, we strongly recommend opting for a "Dry cleaning & ironed laundry" service.
Bedding - Items such duvets, pillows, blankets, etc, will require a 72h processing time and they will be priced individually.
Please note that some services might be available only in certain areas, so please check our website for more details.

Do you wash my clothes together with other people's clothes?
Absolutely not. Each order is washed separately so no need to worry about that. Your clothes are safe with us!
Search nearby dry cleaners by city
T-Shirt on Hanger
from
per item
Bed Sheet - All Sizes
from
per item
Shorts / Bermudas
from
per item
Our dry cleaning services
Average costs for other dry cleaning services in different areas
Too busy to carry your items to the cleaners?
Schedule a quick collection with 24h delivery.